saskatchewanacupuncture@gmail.com

About the Association

Saskatchewan Acupuncture Association (SAA) is a professional, non-profit organization for the benefit of licensed Acupuncture and Oriental Medicine Practitioners in the Province of Saskatchewan in Canada.

Members of the Association consist of any person in the province of Saskatchewan who is practicing acupuncture with a degree, diploma from a recognized college or who has been trained by a distinguished master of acupuncture and satisfies the Board of examiners.
The association belongs to the Chinese Medicine and Acupuncture Association of Canada (CMAAC) , World Federation of Chinese Medicine and Acupuncture Societies, World Federation of Acupuncture - Moxibustion Societies.
Membership requires successfully passing an examination. For more information on the examination, please contact us by email with attention to the Registrar.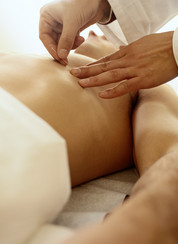 Association Mission


To advance the science of Acupuncture and to promote the course of Acupuncture in Saskatchewan

To contribute to the better quality of life for the people of the province

Objectives
To serve as a bond and educational institution for Acupuncture Practitioners, health related professionals and those interested in the promotion of acupuncture

To conduct seminars and workshops for the upgrading and teaching of acupuncture professionals

To promote Acupuncture in the general public and scientific research.


To exchange information with other organizations related to Acupuncture in Canada and abroad.

To promote legislation of the profession of Acupuncture in the province and assist the provincial government with the administration of Acupuncuture Practitioners.

Traditional Chinese Medicine
As a complex medical system, Traditional Chinese Medicine has treated and prevented illness for thousands of years. This system of healing approaches the patient as a "whole" being, composed of body, mind, and spirit, and strives to achieve a balance between nature and the two mutually interdependent forces of yin and yang.
The advances and benefits of science and technology in the past decades have been dramatic, resulting in many enhancements in our everyday lives. Even now, science and technology are actively focusing upon many issues that concern everyone in the world, the most important being health care, quality of living, and the environment.
Freedom from disease and a healthy, long life are the wishes and desires and are the foundational source of happiness for all people. Both Western and Eastern Medicine offer many benefits for solving everyday health problems. Correctly and suitably choosing the best techniques, treatments, and equipment may be part of the key for solving these everyday and other more serious health concerns.
Today, Traditional Chinese Medicine is being re-examined and its position within modern medicine is greatly expanding. The number of people seeking acupuncture treatment is increasing yearly; in fact, throughout the world both primary acupuncture care and treatment are readily available for many of today's health care needs. Acupuncture is at the forefront in the development of a new humane medicine.
In addition to Acupuncture, Herbology, Nutritional Therapy, Moxibustion, cupping, and acupressure, lifestyle counseling and Meditation, Qi Gong are utilized to achieve and maintain optimum health and prevent illness within the Traditional Chinese Medicine framework.